Robert Frost Songs, Set I from "A Boy's Will Collection"
Voice and Piano
Wind and Window Flower (8:05) | Purchase
Going for Water (7:27) | Purchase
Now Close the Windows (3:07) | Purchase
Pan with Us (6:35) | Purchase
Robert Frost Songs, Set I from "A Boy's Will Collection"
Voice and Orchestra
Pan with Us (7:16) | Purchase Full Score | Purchase Parts | Purchase Full Score and Parts
The first of the Frost Songs was perhaps the first song I ever wrote. A day in 1978 I was taking a train from Boston to New York for a Carnegie Hall concert that evening. A set of tails, a trombone, music manuscript paper, and a book, "The Complete Poems of Robert Frost".  "Pan with Us" With only the first stanza read, its strong imagery led me to think to write the melody simultaneously with reading a line of the poem. A pure first impression response. With that finished I penciled in a little of the accompaniment. When back home again finished the piece.
The rough hewn  '. . on a height of naked pasture land . .' / ' . . in all of the country he did command . .'  / ' . . and he stamped a hoof',   contrasting with lines like ' . .and the fragile bluetts clustered there' / ' . . were enough for him.", and enough for me to be excited to do a set of them. My first step was to contact the publisher and then to write music for others from the earliest published collection of poems, "A Boy's Will". First came a set of 4, then followed a few years later with 3 more, There are still a few more I want to do – the texts sit on my piano.
Goldilocks & Baby Bear Dancing Under Moonlight in a Wooded Clearing (12:11) | Purchase Full Score and Parts
Soprano, Alto and Baritone Voices and Tuba Quartet
Three Songs of Loss
Poems by Paul Gay
Snowflakes (6:12) | Purchase
Voice and Piano
Descending Into Dreams ("Seabreeze") in C Major (6:03) | Purchase
Descending Into Dreams ("Seabreeze") in D Major (6:03) | Purchase
Voice and Piano
Peony (5:12)
Solo Voice (and Single Line Duet) and Piano | Purchase
Peony (Duet) (5:12) | Purchase
Soprano, Baritone and Piano
"Peony" was written in a somewhat unusual way. That story begins with my interest in art, painting and painters. Maine, the U.S. state I grew up in, is very rural, and fortunately I think a half century behind most others, and our fellow country folks are important to us.
A hobby for a few decades has been collecting art, mostly American. Of the lesser known early Maine painters a fine painter, Anna Elzabeth Hardy b. 1835. I estimate that c. 90% of her work was Floral, and excellent in her prime. There has been very little written about her (thus known about her) and one summer I had some free time and decided to do research intending to start a Catalog Raisonne of her work. The repository for the most information is the library in her home city, lots of correspondence, and several of her very finest works with the very best a painting of peonies.
DETAILS: She was attractive, feminine, never married, in the city a seminary, there a seminarian of her age. Their friendship blossomed, he was celibate, she religious and proper. The correspondence indicates a lot of love but their principles stood in the way of marriage. She died young; Cyrus quit the seminary upon her death.
DREAM SCENE: A dream I had one night; Now a farmer, he is in his garden of vegetables and flowers; begins to sing 'Peony, everything is blooming except the peony' and other phrases that occur in the song, most noteworthy, his exclamation 'I WISH to GOD that you were here' (followed reflectively by) 'or I were there with you'. It had gradually become clear as the song progressed that she was deceased.
Next morning after breakfast went to the piano and started improvising a mood – had to start writing it down – did the music almost identical to its finished form. The next day put words to the text with a head start from those words I remembered from the dream.
The song was premiered by a wonderful singer, Jayne West, for whom most of the Frost songs were written.
North Atlantic Sea Songs – Seabreeze for Voice and Orchestra (6:23)
Purchase Full Score | Purchase Parts
Instrumentation:2,2,2,2/2,0,0,0,/Harp,Vla.,Cello,Bs.
The Groom's Wedding Song (2:30) | Purchase
Voice and Piano
Have You Got a Brook In your Little Heart (4:55) | Purchase
Voice and Piano
Poem by Emily Dickinson
If Once You Have Slept on an Island (6:32) | Purchase
Voice and Piano
Poem by Rachel Field
"Eagle" from Summer Song of Birds (A Goliard Poet) (3:37)
Voice and Piano
Shaker Medley, Sister Anne (5:00)
SATB and Piano
Twelfth Night at St. Botolph (8:00)
SATB and Piano
Stone Prison (3:00) | Purchase
SATB and Piano
"Stone Prison" was written by the woman, Mother Anne, who is credited as founder of the Shakers – at least in America as she brought in from England to America – after getting out of jail for her religious beliefs.
Simple Gifts (3:15) | Purchase
SATB and Piano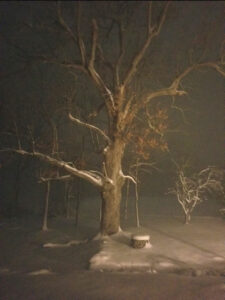 REALLY effective. The complex music gradually reduced to the simple brings an intense focus to Macbeth's fading. Then the reprise that brings back the "tale told by an idiot" melody – very touching!!! Very touching!
David Maze, baritone
Theatre St. Gallen
on "Macbeth Soliloquy, Scene V."